Women's Mesh Flat Sandals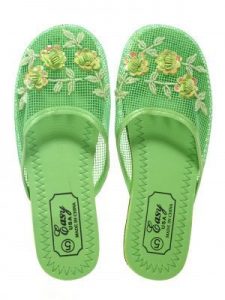 The running shoes with mesh design is what will blow your mind. The look is extremely sporty with the comfort of a daily using shoes.
Flat shoes could be dressy too. Take a look at the following sandal and see the pink shoe with floral imprints.